There are many reasons why you will enjoy creating your own Shibui Folders®, and we are happy to provide assistance in designing the best customized folder for your needs. In addition to full service and support, we provide quick turnaround on custom orders.
Sample applications of the Custom Shibui Folders®
Star vehicle for your branding campaign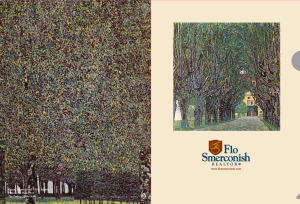 Flo Smerconish, a boutique realtor in Bucks County commissioned two custom folders, one for packaging proposals to prospective clients, and one legal sized folder for packaging settlement information.
We used Gustav Klimit's paintings of an Austrian Park for one of the folders that resembled the beautiful Doylestown historical area that the Agency specializes.
These Shibui Folders® have been a stellar differentiating vehicle to promote the agency's specialty image.
They effectively increase the brand awareness and extend the longevity of the leave-behinds.

Longevity of your leave-behind
Corporation attending trade shows use their custom Shibui Folders® to stand out from their competitors.
Not only do the attendees find the folders unique and functional, they carry the folders home along with the image and message of the corporation long after the show is over.
New Revenue Source with an Exclusive Custom Product
As school bookstores face competition on traditional lines of merchandise, these custom folders present a new revenue source that appeals to the eco-conscious, design-minded and school spirited students/parents/administrative and alumni community.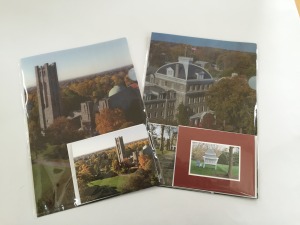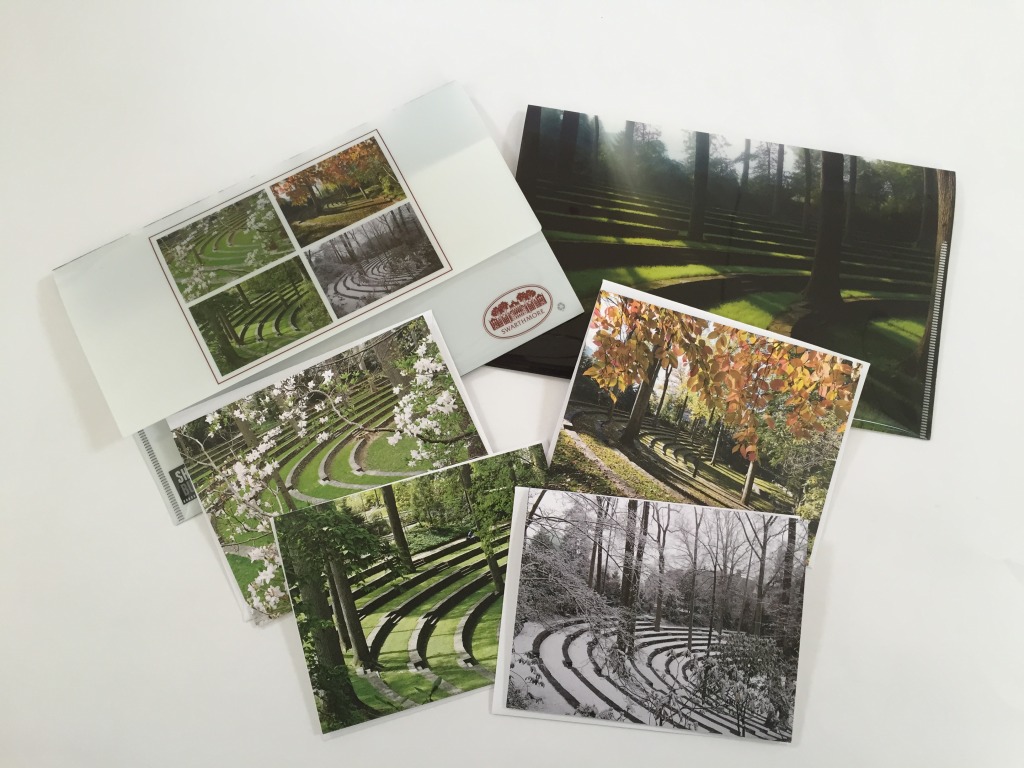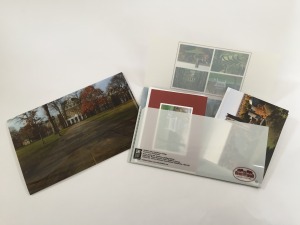 Swarthmore College, a renowned liberal arts college in Pennsylvania is using multiple cherished campus images as the focal point of their custom folders.
We also created matching note cards (made of recycled paper, of course) to accompany the folder as beautiful and affordable Gift Packs.
Use your cherished iconic image
The White House Historical Association created their own Shibui Folders® "First Ladies Series" as a special gift item for their visitors. The folders are packed in two with a card insert providing history and description of the images chosen.

Create a special memorabilia for your visitors
The James A. Michener Art Museum commissioned their custom Shibui Folders® to showcase their signature New Hope Impressionist Collection.

Commemorate your special event
Cleveland Museum of Art created two custom Shibui Folders® for their upcoming special exhibit:
The Lure of Painted Poetry: Japanese and Korean Art (March 27 – August 28, 2011).
 
Please contact us about creating your own custom Shibui Folders®.