What Is Shibui (she-boo-yi)?
adj. – simply and subtly beautiful, in good taste, understated and sophisticated in its elegance
What Are Shibui Folders®?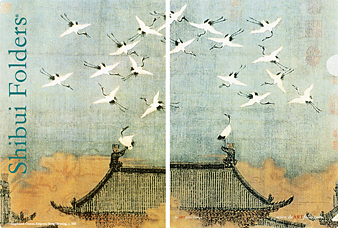 Shibui Folders® meld the utility of classic folders with a beauty and quality that quietly command attention.
Made of durable and recyclable polypropylene, they are sturdy enough to use for years and attractive enough that you'll want to.
A vast improvement over pocket folders and manila envelopes, Shibui Folders® feature exquisite designs that get noticed, while also bringing beauty and enjoyment to everyday life.

A 21st-Century Alternative to Traditional Folders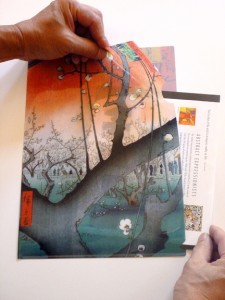 Reuse & Recycle
Answering the age-old question "paper or plastic?" resoundingly in favor of the latter, Shibui Folders® are popular with conservation-minded consumers in Europe and Asia as a long-lasting and eco-conscious alternative to disposable paper folders.
Made of 0.2-mm-thick polypropylene, they can be used, and treasured, for years and then recycled .
The result is a merger of exceptional form and function: highly practical folders that are themselves high art.
Exceptional Product
Exquisite design based on classic artwork.
Translucent quality of the material
Special printing capability
Unique construction
 Recyclable
*We are the only company in the United States that design and produce this type of folder.